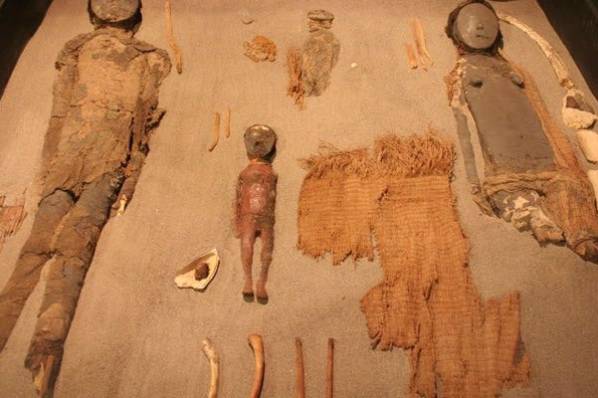 Departure from the hotel to go toward the wetland at the mouth of the Rio Lluta, we will make our first stop where we can enjoy the wonders that nature shows us, continue along the Playa Las Machas, Spa Chinchorro.
Then we head along the coast to the Lisera where remains of Chinchorro Mummies found the sector (may be advanced to the beach Hearts on where the Caves Anzota).
Then we will go to In Museum Situ Colón 10, where we can appreciate the Chinchorro Mummies live, we will continue to Azapa Valley starting with the town's Maitas, Pukará San Lorenzo, the Archaeological Museum San Miguel de Azapa geoglyphs The Tropilla, Cerro Sagrado high Ramirez , to go out towards Cerro Sombrero Caleta Camarones.
Road to Caleta Camarones observe the presence of geoglyphs, the presence of Tutelares, arriving at the lunch Caleta, a typical ancient Chinchorro dish, we have a half hour break to resume the circuit will visit the cemetery, giant mummy, the middens, etc., arriving at the dock on the bay, then we go down to the edge of the beach, return to the city of Arica.
0
0